Refurbishment & Repair
Our refurbishment and repair service offers in-depth troubleshooting and repair capability. Our Technicians diagnose and repair PCBA failures down to the component level. Repaired assemblies can be re-certified to meet original product specifications.
Troubleshoot / Repair to Component Level
Re-Certify Repaired Assemblies
Implement Circuit Design Changes
Perform Mass Board Reconfiguring
SMT & THT Component Replacement
Perform One-Off Engineering Builds
IC Programming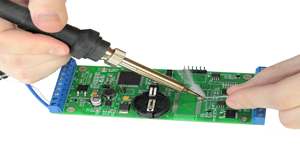 Refurb & repair services are not currently part of our ISO program.